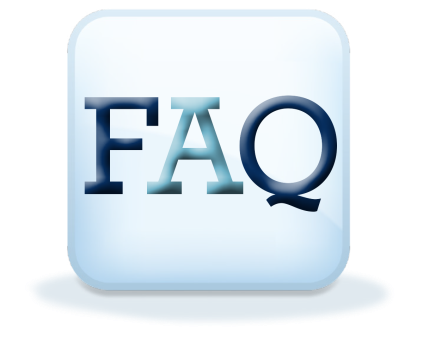 You may have several questions about your health insurance plan and coverage for NeuroStar TMS Therapy. Below is information to help answer any questions you may have about reimbursement of health insurance coverage.
I want to find out if my health plan covers TMS Therapy
NeuroStar TMS Therapy® is only available by prescription. Patients should consult with a doctor to determine if NeuroStar TMS Therapy is right for them. The doctor and staff can also help determine your benefit coverage and payment options. Additional resources, including a list of government and commercial health plans can be found on
NeuroStar.com
How much does TMS Therapy cost?
How do I know if a provider accepts my insurance?
The best way to find out is to call your NeuroStar TMS Therapy physician's office. Partnering with your doctor is an important first step to see if your medical insurance plan covers your TMS Therapy treatment.
Contact a NeuroStar provider
.
What treatment costs will I be asked to pay?
You may need to pay for some of the cost of your treatment. The amount you pay will depend on your insurance policy and the benefits covered. The amount that you are required to pay for your treatment may vary based on:
Your deductible
Your co-pay
Your co-insurance
Other costs, depending on your coverage
Partner with your doctor's office to understand your benefit coverage and how much you may have to pay. Contact a NeuroStar provider.
Does NeurosStar Reimbursement Support (NRS) assist with the cost of TMS Therapy?
Neuronetics does not offer financial assistance to patients. Patients should discuss all financial options with their doctor.
Contact a NeuroStar provider
.
What reimbursement services does NRS provide?
NRS provides general assistance and resources to help providers and patients obtain coverage and reimbursement, if available, for NeuroStar TMS Therapy.
How does the whole process work for getting treatment and approval from my insurance?
The first step anyone considering NeuroStar TMS Therapy® should take is consulting with a TMS provider. During the consultation the doctor will determine if TMS therapy is an appropriate treatment option for you. Once prescribed NeuroStar TMS Therapy, you should partner with the physician and their staff to complete the Benefits Investigation (BI). This process is an important first step in verifying your specific health insurance benefits and eligibility. The outcome of the BI will determine whether treatment could be covered by your insurance based on the coverage guidelines and your specific benefits plan. Insurance verification is the responsibility of the doctor.
Contact a NeuroStar provider
.
What does preauthorization mean and is it required?
Preauthorization means the insurance company will review your case and verify if the treatment is medically necessary. Preauthorization requirements will vary based on your insurance company and your specific plan's guidelines. You should check with your physician for more information.
Contact a NeuroStar provider
.
My doctor said this procedure is a medically necessary, does that mean it is covered by my insurance?
Not necessarily. Medical necessity or medically necessary is defined as a health care service or procedure that a doctor provides to a patient for the purpose of preventing, diagnosing or treating an illness, injury, disease or its symptoms in a manner that are generally accepted standards of medical practice, clinically appropriate and are not more costly than other treatment alternatives. In some cases, your doctor might decide that you need medical care that is not covered by your insurance policy. Insurance companies determine what procedures, tests, drugs and services they will cover. These choices are based on information and data on the kinds of medical care that most patients need. Based on this information your insurance company may or may not cover the procedure, test, drug or service you need.
What happens if my doctor recommends treatment that isn't covered by my insurance?
Your doctor makes medical decisions based on what they believe is the best therapy or treatment for your condition. Some of these therapies or treatments may be covered by your insurance plan, but some may not be. If your insurance company denies your request, you have the right to challenge or appeal the decision. Before you decide to appeal, understand your insurance company's appeal process. The appeal process should be discussed in your plan summary of plan benefits. Also, ask your doctor. They may have prior experience with your insurance company and may be able to help you through the appeal process.
My insurance denied my claim. What should I do?
According to AARP, millions of claims are rejected each year, and there are many reasons for the insurance companies to deny a claim. The claim may be denied due to a mistake with the claim forms, such as a coding error, or a communication error in preauthorization. In any case you have the right to appeal the decision made by your insurance.
An insurance company must describe the reason for the denial and inform you of their process for filing an appeal. It is important you understand the appeal process for your particular insurance plan; this information can be found in your summary of plan benefits, on the insurance website or by calling the insurance company's customer service representative. Your doctor's office should partner with you to file the appeal. But you need to be involved or you may want to file the appeal yourself. During the appeal process, keep records of all correspondence between you, the insurance company and your doctor.
Appealing a Medicare claim denial can vary from commercial insurance. An appeal can be filed after a Medicare claim has been denied. Any appeal must begin at the first level, called redetermination. A redetermination is a review of the claim by a person who is different from the person who made the initial claim determination. This appeal must be provided in writing within 120 days. Once all procedural steps are completed, an appeal may be elevated to the next decision level in the process. The second level of appeal for Medicare is called reconsideration. Reconsideration is conducted by an independent contractor. The contractor has their own physicians and other health professionals to review and assess the appeal. Appeals may be elevated to the next higher level until an appellant's appeal rights are exhausted. Please refer to Medicare's website for more appeals information: http://www.medicare.gov/claims-and-appeals/file-an-appeal/appeals.html
NeuroStar Reimbursement Support
Please Note: All reimbursement information provided by Neuronetics is for general guidance only. It does not represent a statement, promise, or guarantee by Neuronetics concerning levels of reimbursement, payment, or charge, if any. Coverage and payment for NeuroStar TMS Therapy is based on various factors, including but not limited to, medical necessity, the patient's specific benefits plan, and individual insurance company's policies and guidelines. It is the responsibility of the physician and the patient to be knowledgeable of the applicable guidelines.