Opening hours
Wednesday
8:30 am
5:00 pm
During major holidays hours may vary. Please contact the practice for current availability.
Payments Accepted
Cash, Check, Credit Cards, In Office Finance
Insurance Accepted
Aetna
Cigna
OPTUM by United Behavioral Health - Commercial
OPTUM by United Behavioral Health - Medicare Advantage
United Healthcare
Health Care Service Corporation (HCSC) for BCBS of Texas
Beacon Health Options (Value Options)
Compsych
Magellan
United Behavioral Health (UBH)
NSU Certified
NeuroStar University (NSU) is a two day fully-immersive, experiental training course for NeuroStar practices. Practices learn how to obtain the best clinical outcomes so that patients reach remission with NeuroStar TMS.
Stellar Distinctions Program

Stellar Distinctions levels reflect the number of NeuroStar treatments during the previous 12 months, ranging from fewest (Bronze) to most (Diamond). The levels are not intended to reflect quality or skill level and are not to be viewed as an endorsement or recommendation of any provider.

Medical Staff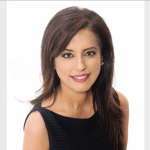 Dr. Ayesha Rashid
Psychiatrist
View Bio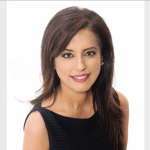 Dr. Ayesha Rashid
Psychiatrist
Education
Dr. Ayesha Rashid, MD is a licensed and Board Certified Adult, Child and Adolescent Psychiatrist. She received her training in Adult Psychiatry at State University of New York, Upstate University Hospital at Syracuse, NY where she went on to complete her fellowship training in Child and Adolescent Psychiatry. She worked in the capacity of Attending Physician, Psychiatry at Syracuse Veterans Hospital before moving to Houston. She followed her passion for teaching at Baylor College of Medicine and joined Texas Children's Hospital as Attending Physician and Consultant Psychiatrist where she also served as Director, Transplant Psychiatry.
Associations
Currently, she holds position as Clinical Assistant Professor, Department of Psychiatry and Behavioral Sciences at Baylor College of Medicine. Among her various accomplishments, Dr. Rashid is the recipient of: On-Time Doctor Award (2015, 2016, 2017, 2018), Compassionate Doctor Recognition (2015, 2016, 2017, 2018), and Patients' Choice Award (2016, 2017, 2018). Learn More about Dr. Ayesha Rashid: Through her findatopdoc profile, https://www.findatopdoc.com/doctor/2871406-Ayesha-Rashid-Psychiatrist or through Clear Creek Psychiatry, http://www.clearcreekpsychiatry.com/page.php?id=dr-rashid