Free Consultation
Greenbrook TMS NeuroHealth Centers – South Park
Opening hours
Wednesday
8:30 am
5:30 pm
During major holidays hours may vary. Please contact the practice for current availability.
Payments Accepted
Cash, Check, Credit Cards, In Office Finance
Insurance Accepted
Accepts major insurances. Medicare & Medicaid accepted at various locations; contact us to find a nearby location.
Stellar Distinctions Program

Stellar Distinctions levels reflect the number of NeuroStar treatments during the previous 12 months, ranging from fewest (Bronze) to most (Diamond). The levels are not intended to reflect quality or skill level and are not to be viewed as an endorsement or recommendation of any provider.

Medical Staff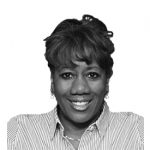 Darlene Ifill-Taylor, M.D.
Medical Director South Park Center
View Bio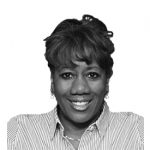 Darlene Ifill-Taylor, M.D.
Medical Director South Park Center
Education
Dr. Darlene Ifill-Taylor joined Greenbrook TMS in 2018 as Medical Director of our South Park Center. She is board certified in General Psychiatry and Neurology, with special interest in adult affective and anxiety disorders. She earned her medical degree from the Tulane University School of Medicine in New Orleans.
Associations
Fellow, American Psychiatric Association Active Member, National Medical Association Active Member, American Academy of Child & Adolescent Psychiatry
x
You must enter your details before you can 'Schedule a Consult'.
Continue