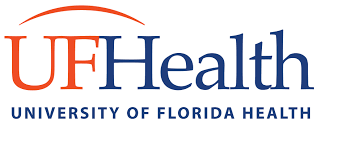 University of Florida Department of Psychiatry
Office Hours
Wednesday
8:00 am
4:30 pm
Medical Staff

Khurshid A Khurshid, M.D.
Clinical Associate Professor and Chief
>View Bio

Gary Kanter, M.D.
General Psychiatry
>View Bio

Richard Holbert, M.D.
Director, of Transcranial Magnetic Stimulation (TMS)
>View Bio
Payment and Insurance
Payments Accepted
Cash
Check
Credit Cards

Insurance Accepted
University of Florida participates with most major insurance plans, as well as, the VA, and Medicare and Medicare Advantage Plans. Please call to have your benefits verified.
We are able to provide you with a listing of physicians/contacts in the area(s) you requested who are familiar with the NeuroStar TMS Therapy system. The physician names provided are not employed or compensated by NeuroStar or its parent company with regard to this program, and no assurances or guarantees are provided with respect to their services. We provide this information for your convenience, but it is your responsibility to select a physician appropriate to your needs. Your present physician and state or county medical society are also sources you may wish to consider for physician referral information.
x
Stellar Distinctions levels reflect the number of NeuroStar treatments during the previous 12 months, ranging from fewest (Bronze) to most (Diamond). The levels are not intended to reflect quality or skill level and are not to be viewed as an endorsement or recommendation of any provider.