It's never been easier to find the patients who are looking for you, and to help them get the treatment they need.
Get Started
TrakStar puts you in the driver's seat for the entire patient journey
TrakStar keeps you in touch with the patient every step of the way, decreasing your time from first contact to treatment start, and doing 3 critical things that are proven to increase practice success.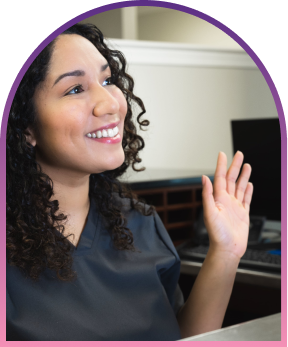 Source & Manage
New Patients
from both inside and outside your practice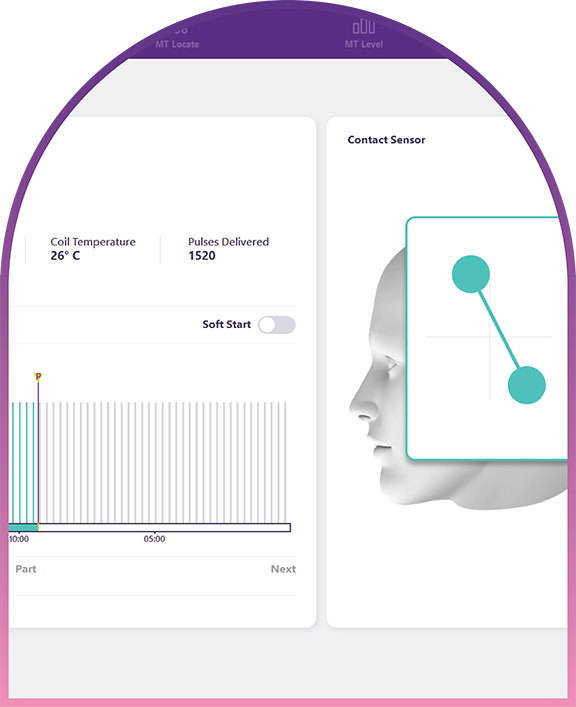 Ensure Your Patients
"Treat to 36"
completing the entire treatment regimen results in the best patient outcomes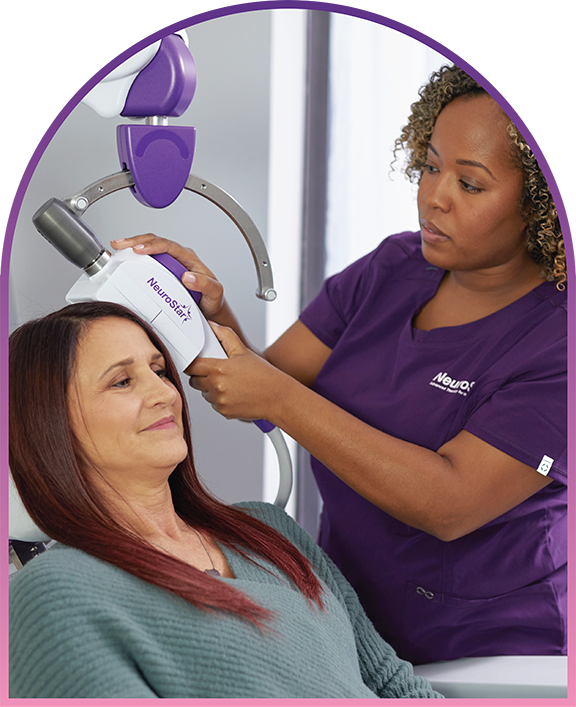 Identify a Patient's Need
for Re-Treatment
easily track patient progress after treatment, and see when your patients need re-treatment to maintain the ground they've won
TrakStar Educational Videos
FAQ'S
Where can I find additional TrakStar training guides?
You can log-in to TrakStar and visit Help in the top navigation. Once you select Help, you will choose the TrakStar Instructions For Use section to find additional guides.
Contact your NeuroStar Practice Development Manager for additional training guides or to schedule additional training.
Where can I find NeuroStar instructions for use?
You can log-in to TrakStar and visit Help in the top navigation. Once you select Help, you will choose the NeuroStar Instructions For Use section to find additional guides.
How can I find more potential NeuroStar candidates?
There are three key avenues to finding patients who could be eligible for NeuroStar. These are:
By utilizing the PHQ-10, you can identify potential patients from within your own practice.
Provide the most up to date information in the NPL Admin portal to ensure potential patients can locate your NeuroStar practice.

Your own practice's marketing efforts. To make the most of these efforts, be sure to check out the NeuroStar Co-op Program at

MyNeurostar.com/co-op

.
How can I make sure my practice is showing up on the NeuroStar Physician Locator?
First, just by using TrakStar you're helping to provide the right information to NeuroStar's development team. Second, you or your PDM can log in to the NPL admin portal to add your practice or to update existing information, like insurances accepted, locations, office hours and more.
Who do I contact if I have questions on Benefits Investigations (BI's)?
How do I implement the PHQ-10 into my practice?
Contact your NeuroStar PDM to discuss the best way to implement for your practice.
How do I get in-person training on TrakStar?
Your NeuroStar PDM will be happy to assist in scheduling in-person training for you and your team.
When do I use TrakStar in addition to my other EMR?
TrakStar is set-up to guide you during the entire NeuroStar patient journey, from potential patient sourcing all the way to post-treatment follow-up. You can email prospective patients, send scheduled and automated surveys, submit electronic BI's and access a variety of valuable reports to understand how NeuroStar is performing in your practice.
"I wish this was our EMR due to the ease of use and modern interface." - Dr. Theodore Morgan, MD

Beautiful Minds Mental Health Services, Smyrna, GA
"The most user friendly software I have used in healthcare." - Molly Pappas, TMS Coordinator

Southfield Mental Health Associates, Southfield, MI
"As I have embraced all that TrakStar can do and the ways it can help decrease my workload, while at the same time increasing my contact with past, current and potential clients, I am onboard... I believe that all practices can benefit and grow if they use TrakStar to its full potential." - Evie Jacobs, LCSW, Program Director

Indianapolis TMS
"The 'Potential Patients' tab is extremely useful. There are multiple ways to aggregate the data which makes it a great tool for monitoring and managing the flow of potential patients in the pipeline." - Alana Morgan, TMS Coordinator

Beautiful Minds Mental Health Services, Smyrna, GA