A Lifetime Partnership
NeuroStar® has the largest direct sales and field-based customer support teams in the industry. These individuals lay the foundation for a lifetime partnership with you and your team. We help you operationalize and grow your NeuroStar service line with:
5-STARS to Success—our proven step-by-step practice operationalization and training program
Over $14.5 million in the 2022 marketing program resulted in 33% increase in brand awareness
Insurance reimbursement support team
24/7 technical support and field service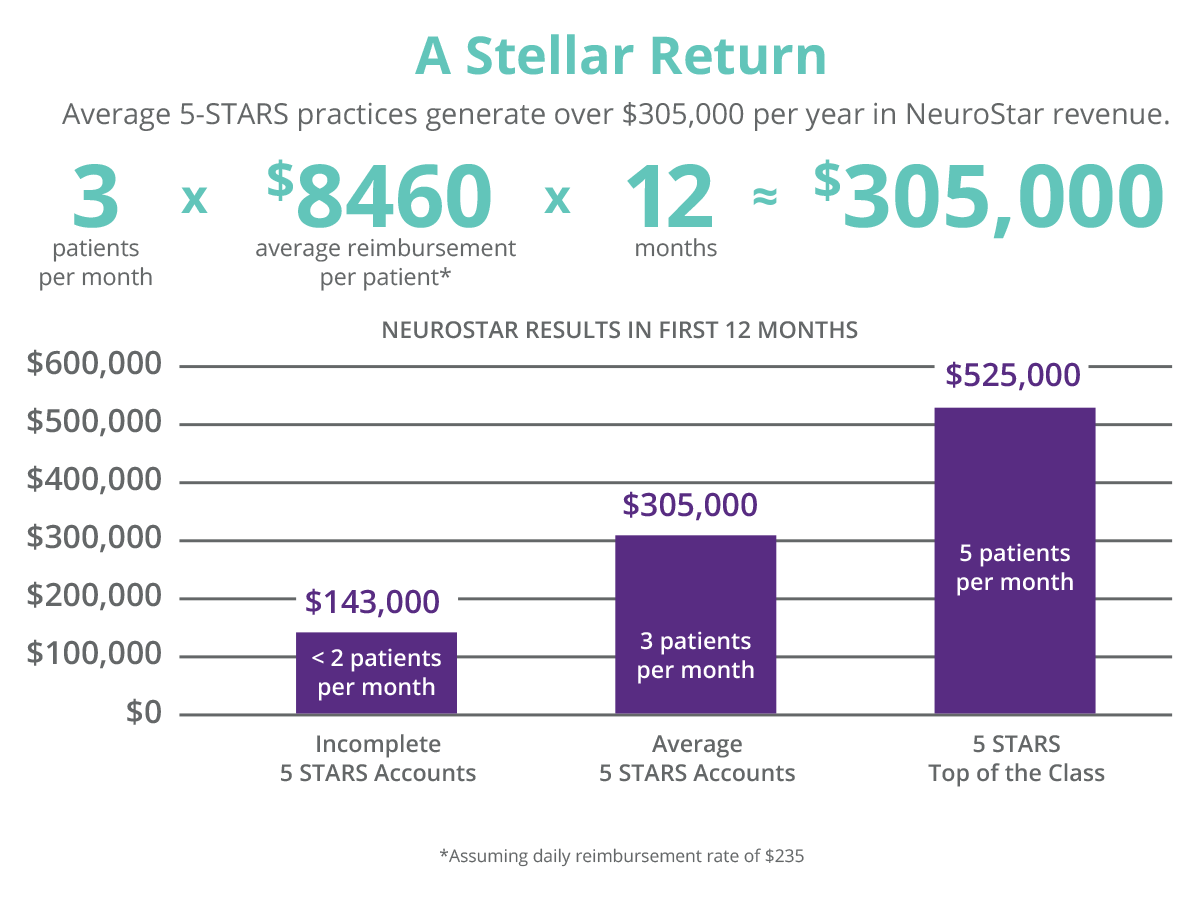 Take Your Practice to a New Level
Contact NeuroStar today to see how our dedicated team can help take your practice to a new level—and keep you there.
Contact A Rep