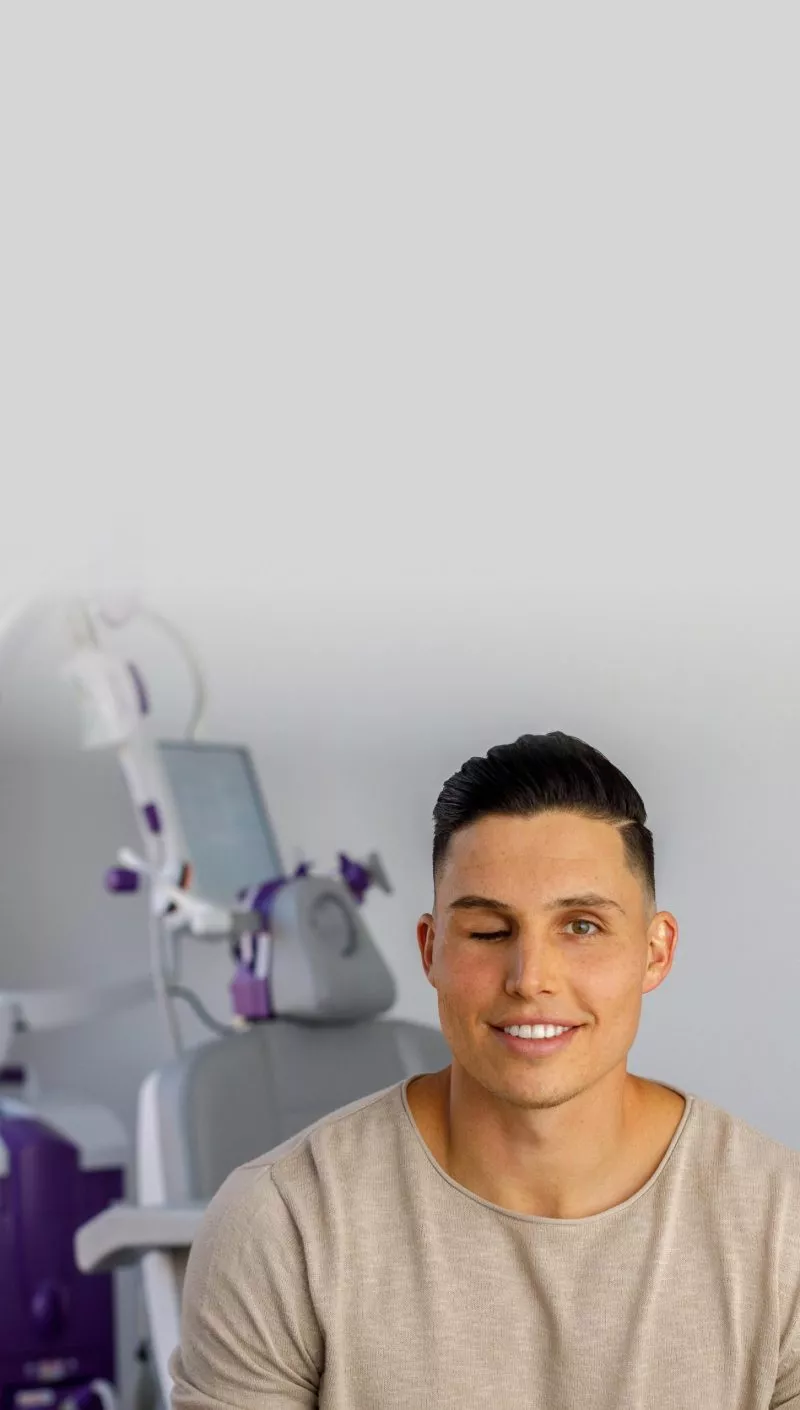 Tapping Into a
New Possibility
for depression treatment
Drew Robinson's NeuroStar® TMS Journey
Once he felt he had no options for treating his depression. Today former professional baseball player Drew Robinson is a mental health advocate, telling his story of tragedy turned to triumph with NeuroStar TMS.
Sharing Drew's journey with your patients is a powerful way to make sure they know all their treatment options.
NeuroStar practices can download a personalized Drew email template and more customizable material at the My NeuroStar Resource Center today.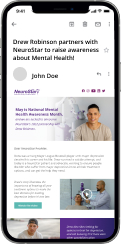 Patient Email
Download this and more to help your patients know about the possibility NeuroStar provides.
Download materials
Help your MDD patients tap into a new possibility
In a retrospective study of real world patient outcomes**, 83% of people who completed NeuroStar treatment experienced measurable relief, and 62% of those completing treatment saw full remission.5,22
And NeuroStar TMS has proven 12-month durability in treatment-resistant depression.8,11
NeuroStar TMS - Proven depression relief that lasts
For patients like Drew, NeuroStar TMS is safe, effective, FDA-cleared treatment for major depressive disorder, without the systemic side effects of antidepressant medication.
Your patients deserve the best chance for depression relief. Give your MDD patients every possibility for a future they can live with.
Find out how you can become a NeuroStar provider today.
Become a NeuroStar provider