NeuroStar Advanced Therapy is an FDA-cleared, non-drug depression treatment for patients with depression who are not satisfied with the results of standard antidepressant medication. Proven safe and effective, NeuroStar TMS Therapy achieves results without the side effects often associated with antidepressant medications.
An effective non-drug treatment for patients seeking alternate depression therapy using transcranial magnetic stimulation (TMS)
Over 775 NeuroStar® systems provide therapy nationwide
More than one million treatments performed3
Precision Pulse TMS™ technology provides targeted stimulation to select regions of the brain

Similar type and strength of those produced by a magnetic resonance imaging (MRI) machine

Outpatient procedure easily performed in as little as 19 minutes

Noninvasive and requires no anesthesia or sedation
Patients may return to normal activities immediately after treatment

Treatment requires daily sessions 5 days a week for 4 to 6 weeks
TMS is included in the 2010 American Psychiatric Association (APA) Practice Guideline for the Treatment of Patients with Major Depression4
Learn about the efficacy of NeuroStar Advanced Therapy.
The NeuroStar Advanced Therapy system utilizes several unique patented technologies to maximize patient treatments: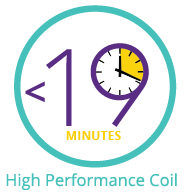 Patented coil design
for high patient throughput delivered in under 19 minutes; improves efficiency, which increases patient throughput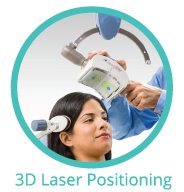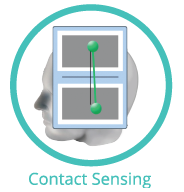 Contact Sensing
– Ensuring the right dose, to the right location, every time. The smallest movements can reduce the prescribed TMS dose. Real-time feedback ensures patient receives full dose with safe and effective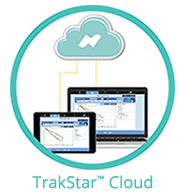 TrakStar™ Cloud
– only automated data management system to easily and securely track, manage and report patient treatment history/outcomes anytime, anywhere.
NeuroStar TMS Therapy System components