The TMS Market Leader
Best-in-class therapy with proven success. The leading TMS treatment for major depressive disorder, NeuroStar® Advanced Therapy for Mental Health makes long-term remission from depression symptoms possible8,11—which is why it's the top TMS choice of doctors nationwide.
Only NeuroStar has shown an 83% response rate and a 62% remission rate in the largest Outcomes Registry** in depression.5,22
NeuroStar Delivers More
NeuroStar delivers more marketing support, more technology, more expert customer service, more technical support, more clinical data from the world's largest depression Outcomes Registry, and more published results than the competition.2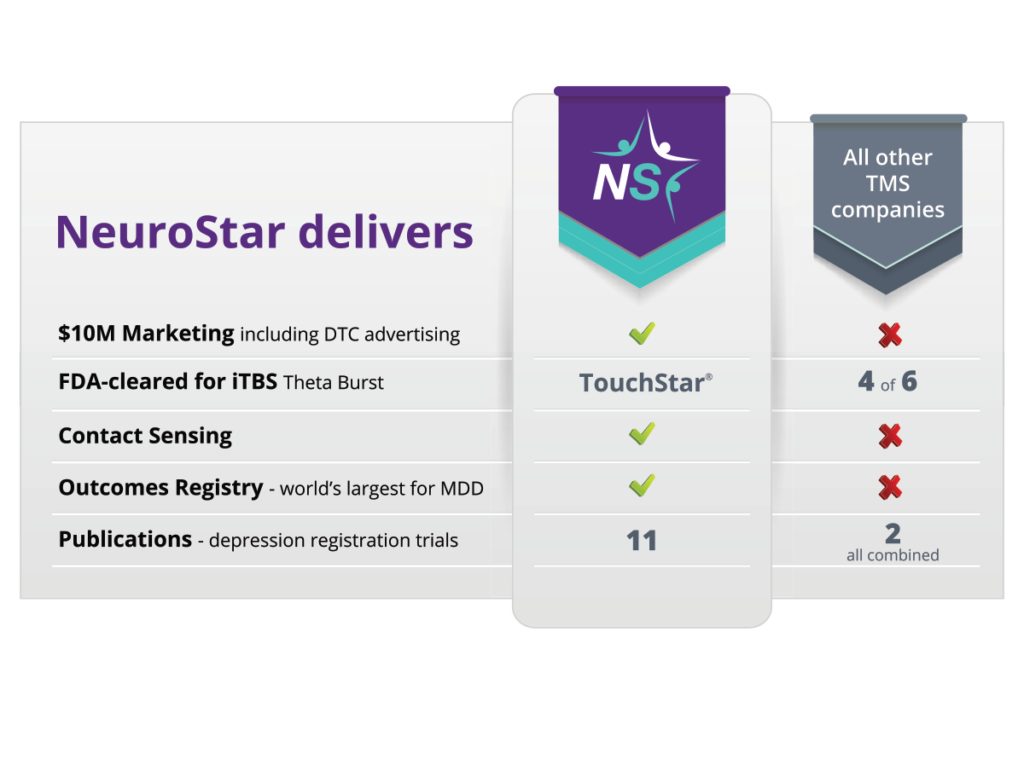 A Better Solution for Your Patients
Trying another medication isn't always the answer for patients who have not yet found relief from their depression symptoms. NeuroStar is an advanced solution for your patients with MDD: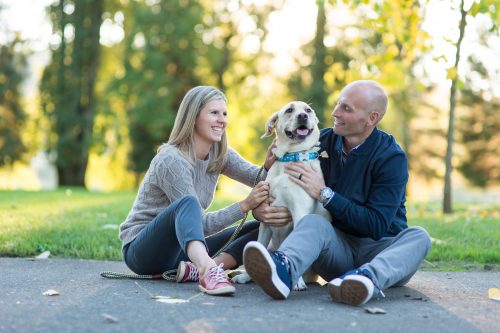 A Trusted Long-Term Partner
Another reason NeuroStar is the market leader is that we are the only TMS technology that offers a trusted long-term partnership designed to help you achieve better clinical outcomes and drive your profitability:
Over 12 years as the market leader
A large-scale team dedicated to your practice success
Unique programs designed to drive market awareness and grow your practice, including 5-STARS to Success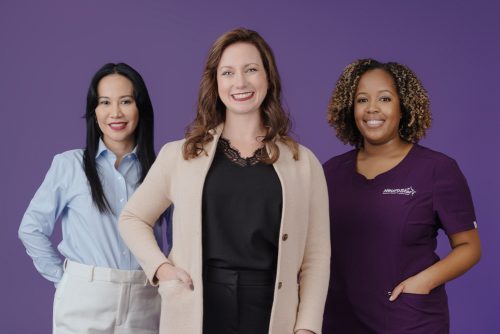 Over 5.9 million treatments delivered. Over 16,500 people on our patient registry. Over 162,000 lives transformed. There's a reason NeuroStar is the market leader in TMS therapy for depression.
Ready to Learn More?
Contact a NeuroStar representative today for more information on making NeuroStar a part of your future.
Contact A Rep