A Vision Leading to the Future of Neurohealth
Since our inception in 2003, Neuronetics has been focused on a vision of hope: the achievement of neurohealth for more people than ever before. Year after year, treatment after treatment, breakthrough by breakthrough, we're proud to have remained true to this vision.
Today, we are inspiring more transformation and positive change than any treatment provider in our industry. Looking ahead, we look forward to renewing even more lives as we work to expand our capabilities to cover additional indications.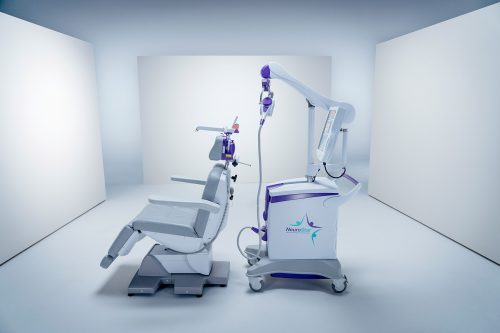 "We are very excited about what the future holds at Neuronetics and look forward to leveraging the momentum we have built to continue to expand awareness and access to NeuroStar® Advanced Therapy for people who are suffering from depression."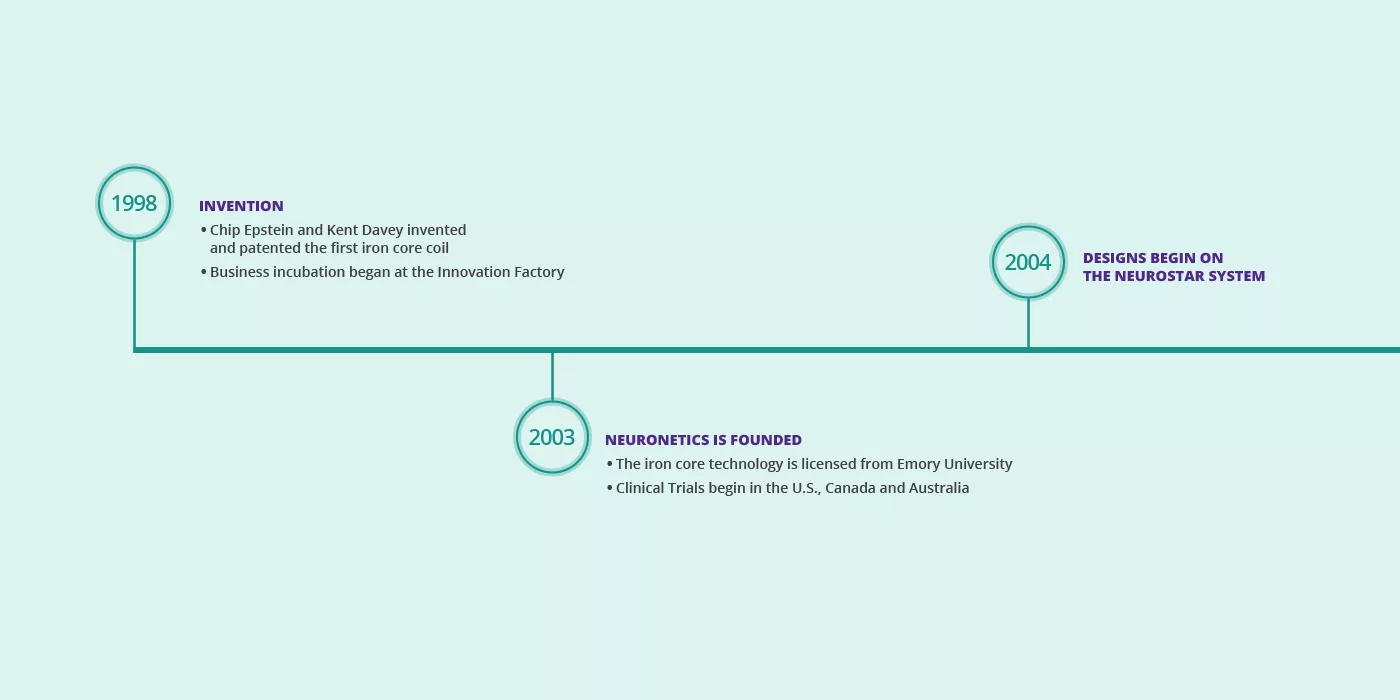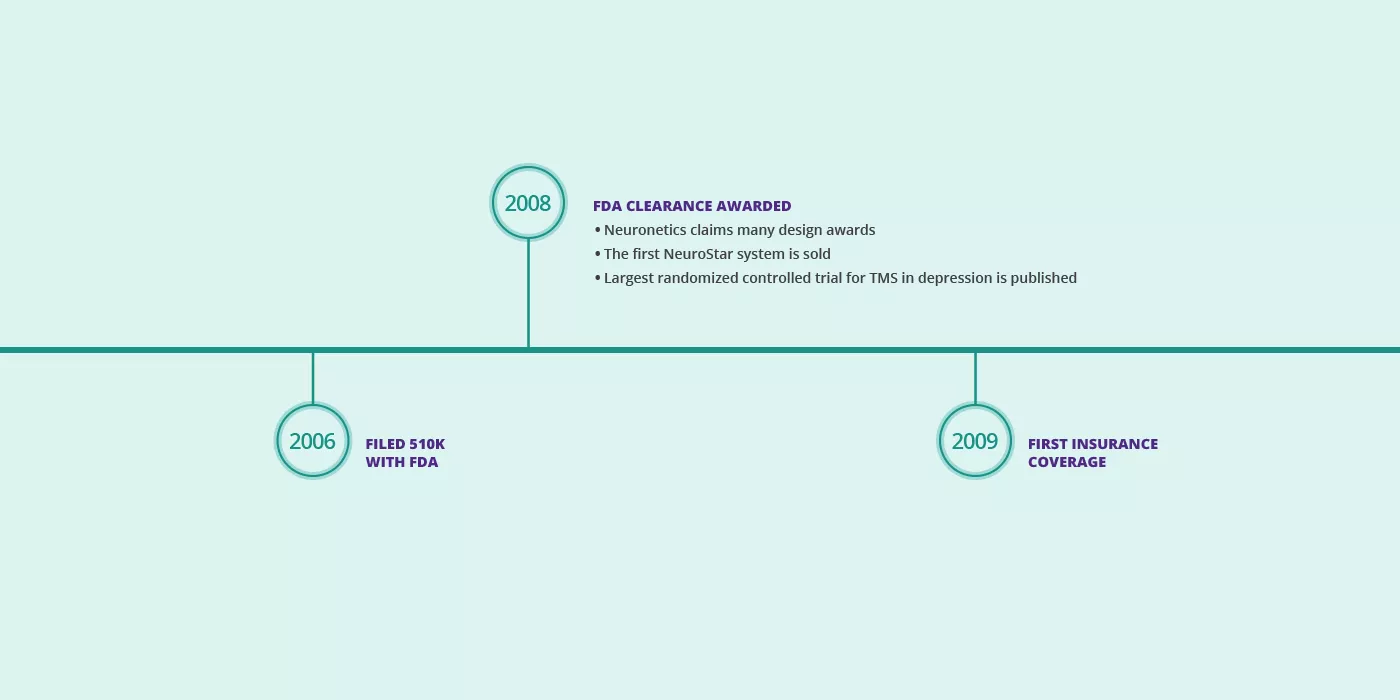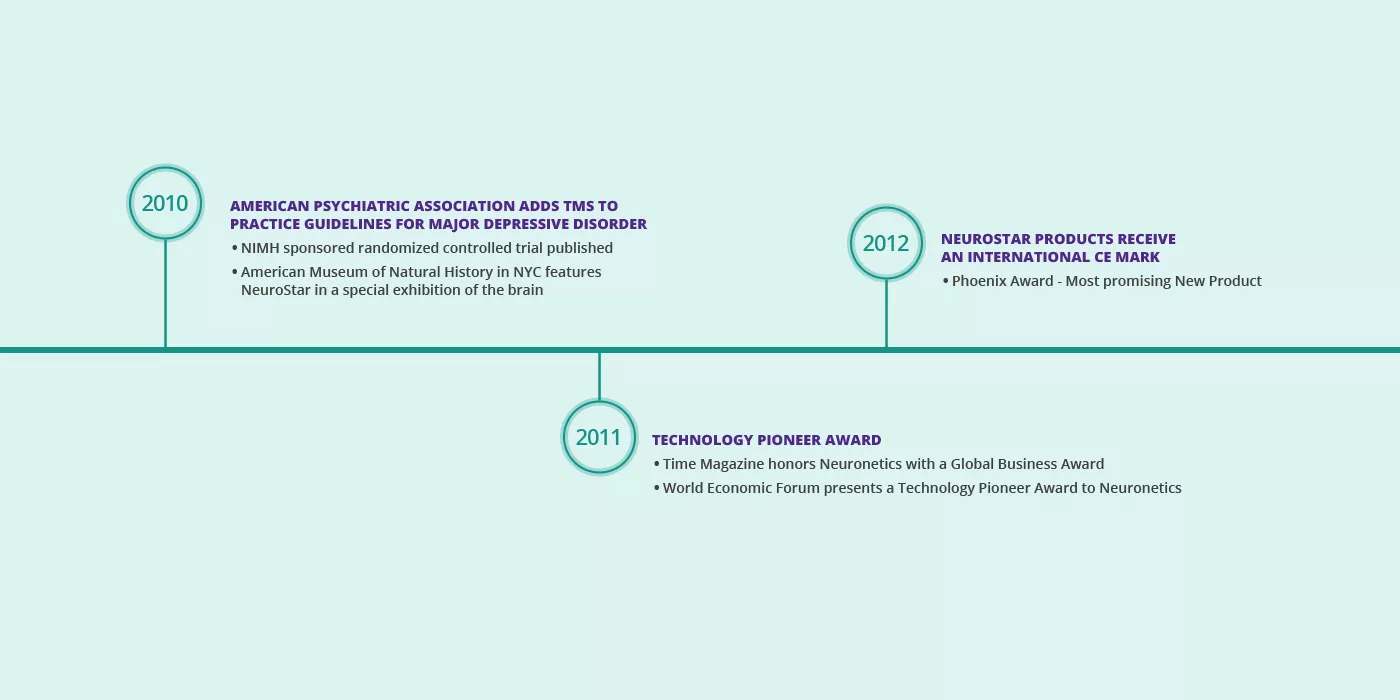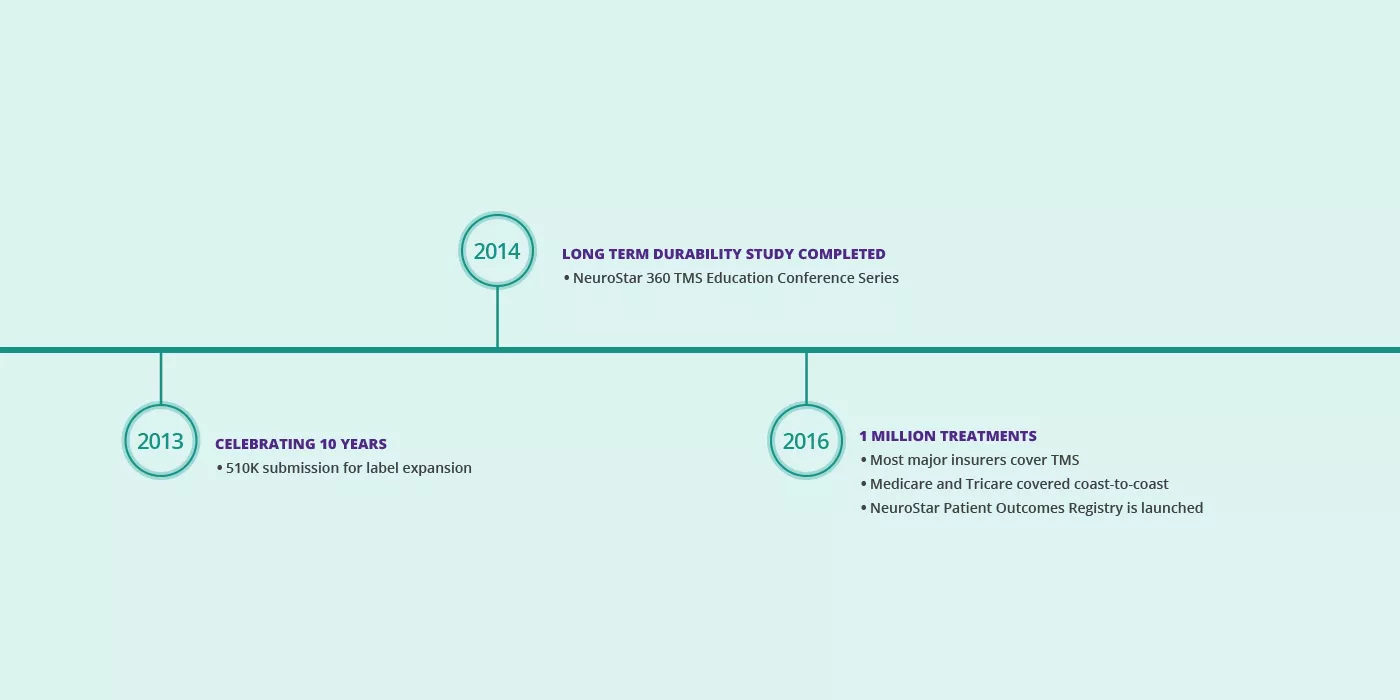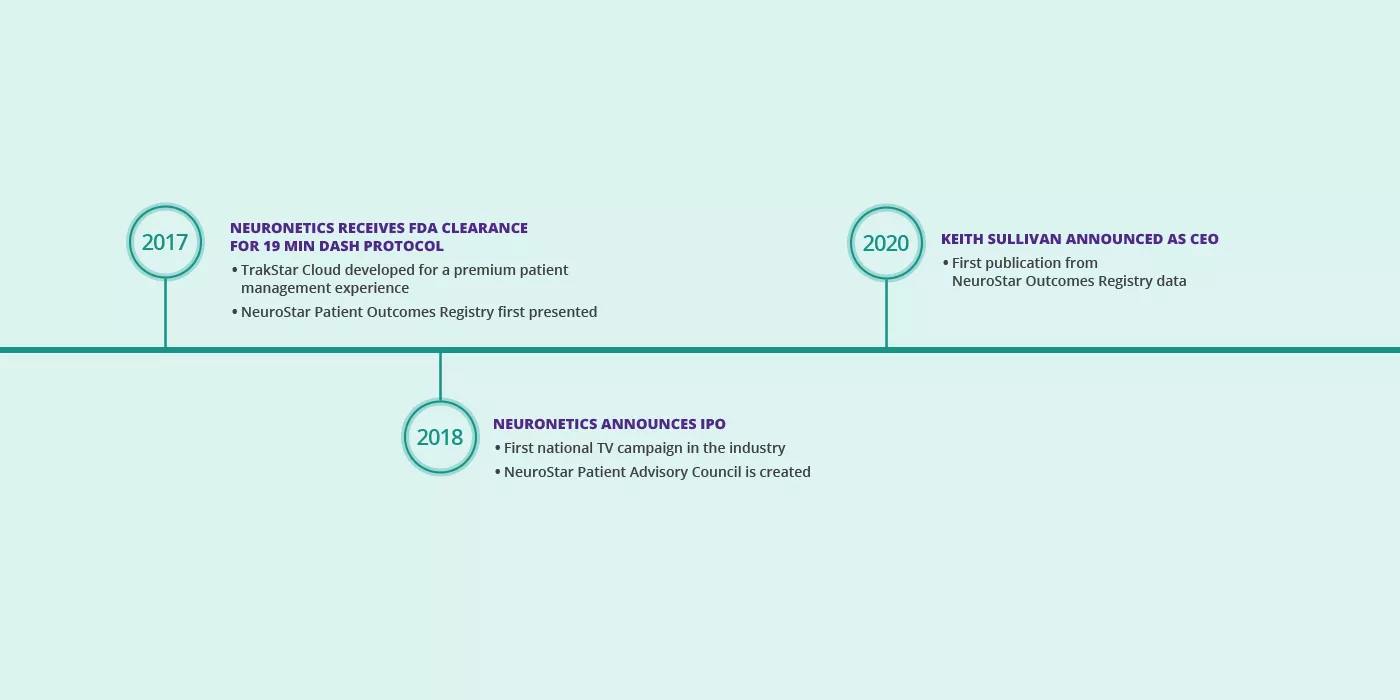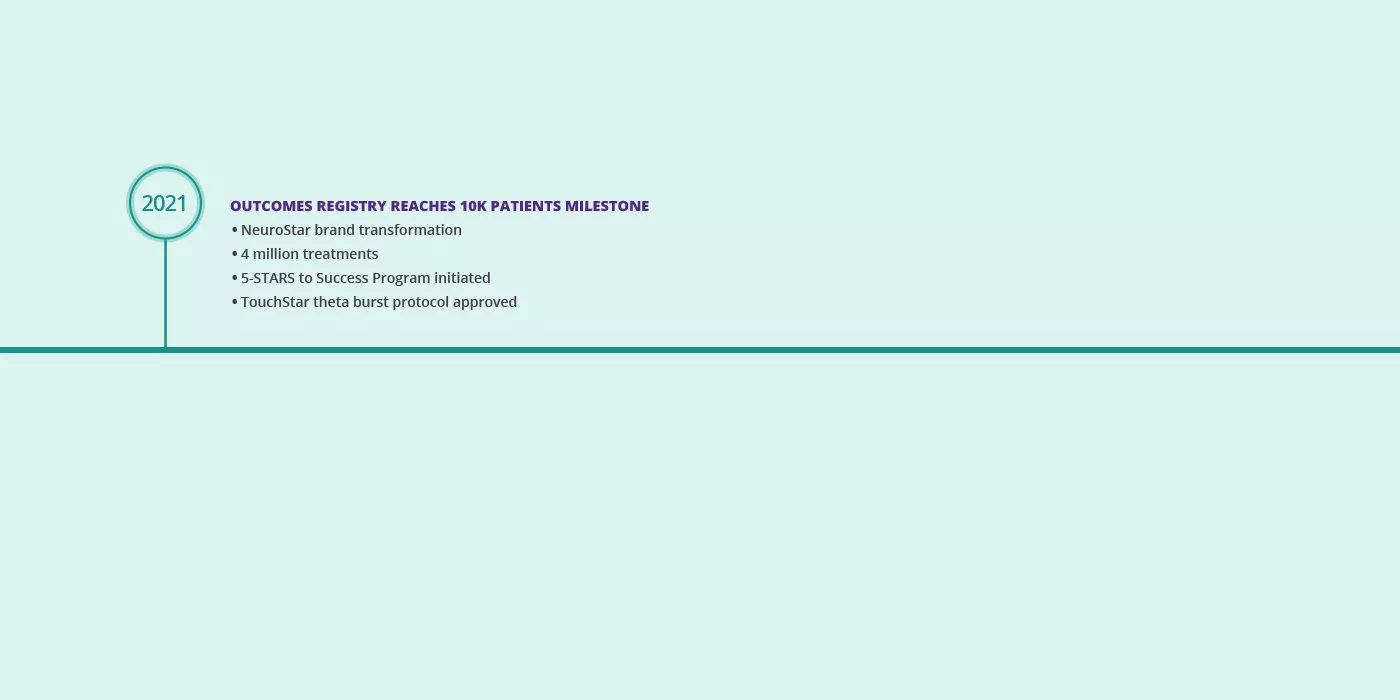 Looking Forward
For more information on what we do, how to join our team, or ways you can invest in our future, contact us today.
Contact Neuronetics