Renewing Lives by Transforming Neurohealth
Neuronetics, Inc. believes that mental health is as important as physical health. We take a patient-centric approach to designing, developing, and marketing products that improve quality of life for people who suffer from psychiatric disorders.
NeuroStar® Advanced Therapy for Mental Health
An FDA-cleared, non-drug, non-invasive treatment for people with depression, Neuronetics' NeuroStar® Advanced Therapy system is the leading TMS (transcranial magnetic stimulation) treatment for major depressive disorder.
NeuroStar delivers a unique form of TMS proven to help patients achieve lasting remission from depression symptoms.6,9 What makes NeuroStar different from other TMS systems is precision in treatment, Contact Sensing that ensures prescribed dosage delivery, demonstrated durability, and proven results.1,6,9
NeuroStar is widely researched and backed by the largest clinical data set of any TMS system for depression, including the world's largest depression Outcomes Registry.1 Clinical data includes 15 studies, 31 publications, two randomized controlled trials, one large real-world trial, and 12-month durability data.1
"I'm proud to lead Neuronetics, a company that works with trusted customers and pursues an important mission of transforming lives and helping patients achieve remission from depression."
A Team of Dedicated Experts
NeuroStar offers our customers the largest support team in the industry, with over 100 experts dedicated to helping NeuroStar providers establish, maintain, and grow their practices. These individuals include Practice Consultants, Clinical Training Consultants, Reimbursement Managers, Field Service Engineers, Technical Support Specialists, Sales Leaders, and Business Development Managers.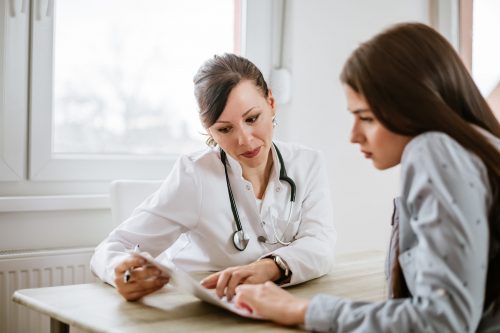 Driving Clinical Innovation
Neuronetics is committed to ongoing clinical innovation that creates non-drug, non-invasive therapy options for the millions of people suffering from depression and other mental health conditions. At the same time, we work to give our customers precise, reproducible office-based treatment methods that are efficient and convenient for both provider and patient.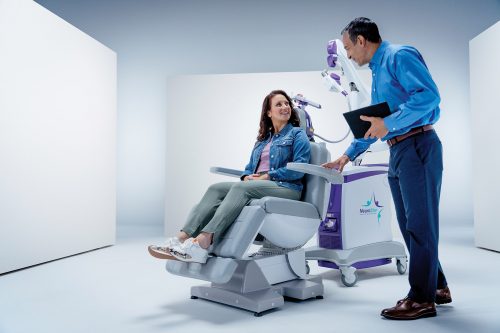 Learn More
For more information on what we do, how to join our team, or ways you can invest in our future, contact us today.
Contact Neuronetics