Free Consultation
Contemporary Care of Greenwich
Opening hours
Wednesday
8:00 am
5:00 pm
Saturday
10:00 am
4:00 pm
During major holidays hours may vary. Please contact the practice for current availability.
Payments Accepted
Cash, Check, Credit Cards
Insurance Accepted
Aetna
Aetna-HMA
Oxford-United Health Care
Cigna
Anthem Blue Cross BlueSheild
Anthem BlueCross Bluesheild Bluecard
ConnetiCare
ConnetiCare-OptumHealth Behavioral Solutions
United Health Care-United Behavioral Health (UBH)
Private Health Care System
Medicare
Empire-Blue Cross BlueSheild
Excellus Blue Cross BlueSheild
Medco
Stellar Distinctions Program

Stellar Distinctions levels reflect the number of NeuroStar treatments during the previous 12 months, ranging from fewest (Bronze) to most (Diamond). The levels are not intended to reflect quality or skill level and are not to be viewed as an endorsement or recommendation of any provider.

Medical Staff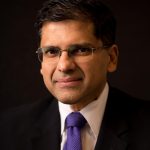 Dr. Tarique Perera
M.D.
View Bio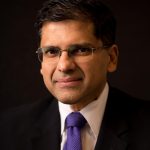 Dr. Tarique Perera
M.D.
Education
He received his medical doctorate (MD) training at Harvard Medical School and residency training at Columbia University, College of Physicians and Surgeons and the New York State Psychiatric Institute (NYSPI). Besides world-class training in medication management and psychotherapy at facilities such as Massachusetts General Hospital, Mclean Hospital, and NYSPI, Dr. Perera gained expertise in various forms of brain stimulation therapy.
Associations
He is the founding past president of the Clinical TMS Society that includes TMS experts from across the world. The society will be establishing standards for the practice of TMS Therapy worldwide and working towards expanding insurance coverage.
x
You must enter your details before you can 'Schedule a Consult'.
Continue