Opening hours
Wednesday
8:00 am
6:00 pm
During major holidays hours may vary. Please contact the practice for current availability.
Payments Accepted
Cash, Check, Credit Cards, In Office Finance
Insurance Accepted
Cigna
OPTUM by United Behavioral Health - Commercial
OPTUM by United Behavioral Health - Medicare Advantage
Aetna
Highmark Blue Cross Blue Shield - West Virginia
The Health Plan
Unicare
Medicaid
Stellar Distinctions Program

Stellar Distinctions levels reflect the number of NeuroStar treatments during the previous 12 months, ranging from fewest (Bronze) to most (Diamond). The levels are not intended to reflect quality or skill level and are not to be viewed as an endorsement or recommendation of any provider.

Medical Staff
Ryan J. Wakim
M.D.
View Bio
Ryan J. Wakim
M.D.
Education
West Virginia University Hospitals- Morgantown, WV - 07/01/2010-6/30/2014 Resident Training in Psychiatry including Chief Resident Position West Virginia University School of Medicine-Morgantown, WV - 08/15/2006-5/15/2010 Doctor of Medicine Wheeling Jesuit University- Wheeling, WV -08/15/2002-05/15/2006 Bachelor of Science in Biology - Magna Cum Laude
Associations
Board Certified Psychiatrist (American Board of Psychiatry and Neurology # 69172) September 15, 2004 Clozapine Registration: Mylan DOC 162584 2012-Present Zyprexa Relprevv IM Registration 2012-Present DEA with X-Waiver for treatment of opioid dependence 2012-Present ECT Certified 2014 _____________________________________________________________________________________________________________ SAMHSA State Targeted Response Technical Assistance (STR-TA) Consultant 2018-Present Co-Medical Director of Harmony Recovery Ridge (Detox & Residential Treatment) 2018-Present Chief Medical Officer for iSelectMD's Division of Behavioral Healthcare Services 2017-Present WV Board of Medicine Advisor on MAT prescribing for mid-level providers August 2017 Mon Health Medical Center Ethics Committee 2017-Present Wheeling Jesuit Alumni Council 2017-Present Medical Director of Jefferson Day Report Center's MAT Program 2016-Present Ross Education Advisory Board 2014-Present Chief Resident for WVU Department of Behavioral Medicine and Psychiatry July 2013-June 2014 Residency Recruitment Committee; Chestnut Ridge Center Infrastructure Committee; Chestnut Ridge Center Quality Improvement Committee on Documentation Practices; Program Educational Committee; Social Chair 2010-2014 _____________________________________________________________________________________________________________ American Psychiatric Association American Society of Addiction Medicine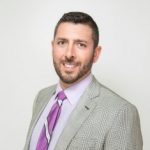 Ryan J. Wakim
M.D.
View Bio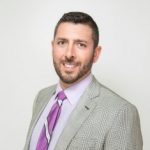 Ryan J. Wakim
M.D.
Education
West Virginia University Hospitals- Morgantown, WV - 07/01/2010-6/30/2014 Resident Training in Psychiatry including Chief Resident Position West Virginia University School of Medicine-Morgantown, WV - 08/15/2006-5/15/2010 Doctor of Medicine Wheeling Jesuit University- Wheeling, WV -08/15/2002-05/15/2006 Bachelor of Science in Biology - Magna Cum Laude
Associations
Board Certified Psychiatrist (American Board of Psychiatry and Neurology # 69172) September 15, 2004 Clozapine Registration: Mylan DOC 162584 2012-Present Zyprexa Relprevv IM Registration 2012-Present DEA with X-Waiver for treatment of opioid dependence 2012-Present ECT Certified 2014 _____________________________________________________________________________________________________________ SAMHSA State Targeted Response Technical Assistance (STR-TA) Consultant 2018-Present Co-Medical Director of Harmony Recovery Ridge (Detox & Residential Treatment) 2018-Present Chief Medical Officer for iSelectMD's Division of Behavioral Healthcare Services 2017-Present WV Board of Medicine Advisor on MAT prescribing for mid-level providers August 2017 Mon Health Medical Center Ethics Committee 2017-Present Wheeling Jesuit Alumni Council 2017-Present Medical Director of Jefferson Day Report Center's MAT Program 2016-Present Ross Education Advisory Board 2014-Present Chief Resident for WVU Department of Behavioral Medicine and Psychiatry July 2013-June 2014 Residency Recruitment Committee; Chestnut Ridge Center Infrastructure Committee; Chestnut Ridge Center Quality Improvement Committee on Documentation Practices; Program Educational Committee; Social Chair 2010-2014 _____________________________________________________________________________________________________________ American Psychiatric Association American Society of Addiction Medicine