Opening hours
Wednesday
9:00 am
8:00 pm
During major holidays hours may vary. Please contact the practice for current availability.
Payments Accepted
Cash, Check, Credit Cards, In Office Finance
Insurance Accepted
CareFirst Blue Cross Blue Shield
Anthem Blue Cross and Blue Shield
Evernorth
Johns Hopkins EHP
NSU Certified
NeuroStar University (NSU) is a two day fully-immersive, experiental training course for NeuroStar practices. Practices learn how to obtain the best clinical outcomes so that patients reach remission with NeuroStar TMS.
Medical Staff
Debra Lee
Debra Lee, MSN APRN PMHNP B.C.
View Bio
Debra Lee
Debra Lee, MSN APRN PMHNP B.C.
Education
Completed undergraduate studies at Niagara University having a Presidential scholarship while attending and graduate studies at Walden University. Debra Lee has been a nurse since 1998 and has 19 years in psychiatric impatient care. Decorated with Lead Nurse Supervisor at Psychiatric Institute of Washington, Shift coordinator at Sheppard Pratt, staff position at VCU health children hospital specializing in adolescent crisis and inpatient care, and staff at Caroll hospital.
Associations
The National Society of leadership and success and Sigma Theta Tau Honor society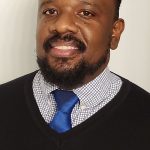 Travis Baird
Travis Baird, PMHNP
View Bio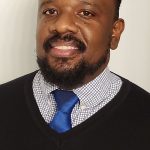 Travis Baird
Travis Baird, PMHNP
Education
Travis graduated from Hunter College as an Adult Geriatric Nurse Practitioner and obtained his Psychiatric Nurse Practitioner Certification from George Washington University. Travis has worked treating patients with chronic pain and substance use disorders. Although one of his specialties are substance use disorder, he will be providing services for adults and geriatric populations across all ranges of life, together with our skilled therapists. Travis comes from a diverse multiethnic background and is fluent in Spanish.
Associations
American Association of Nurse Practitioners Nurse Practitioner Association of Maryland