Free Consultation
Mindful Behavioral HealthCare
Opening hours
Wednesday
8:00 am
5:00 pm
During major holidays hours may vary. Please contact the practice for current availability.
Payments Accepted
Cash, Credit Cards, In Office Finance
Insurance Accepted
We accept most major insurance carriers and Medicare. Please call for consultation and insurance benefits will be checked.
Stellar Distinctions Program

Stellar Distinctions levels reflect the number of NeuroStar treatments during the previous 12 months, ranging from fewest (Bronze) to most (Diamond). The levels are not intended to reflect quality or skill level and are not to be viewed as an endorsement or recommendation of any provider.

Medical Staff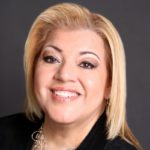 Vivian Charneco, MD
Medical Director
View Bio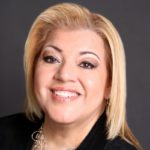 Vivian Charneco, MD
Medical Director
Education
Completed medical school at the Ponce School of Medicine. Later on, she attended the Thomas Jefferson University Hospital, where she received her psychiatric training and completed a fellowship in Child, Adolescent, and Adult Psychiatry. She also received training in Psychoanalysis at the Philadelphia Psychoanalytic Institute.
Associations
American Psychiatric Association, Florida Psychiatric Society, and PanAmerican Medical Association.
x
You must enter your details before you can 'Schedule a Consult'.
Continue