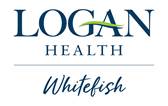 Free Consultation
Logan Heath Behavioral Clinic Whitefish
Opening hours
Wednesday
8:00 am
5:00 pm
During major holidays hours may vary. Please contact the practice for current availability.
Payments Accepted
Cash, Check, Credit Cards, In Office Finance
Insurance Accepted
Aetna
Blue Cross Blue Shield Federal Employee Program (Gov)
Cigna
Humana
Medicaid
Medicare
United Healthcare
Stellar Distinctions Program

Stellar Distinctions levels reflect the number of NeuroStar treatments during the previous 12 months, ranging from fewest (Bronze) to most (Diamond). The levels are not intended to reflect quality or skill level and are not to be viewed as an endorsement or recommendation of any provider.

Medical Staff
Dr. J. Douglas Muir
MD Psychiatrist
View Bio
Dr. J. Douglas Muir
MD Psychiatrist
Education
Examples: "UC Berkeley: BA in physiology and Latin-American literature", "University of Pittsburgh Medical School: MD", "UCLA's NPI: completed psychiatry residency"
Associations
Examples: "Board of Directors of AACP", "Fellow of the American Psychiatric Association", "Member of the American Academy of Addiction Psychiatrists"