Free Consultation
St. Bernards Behavioral Health Services
Opening hours
Wednesday
8:00 am
5:00 pm
During major holidays hours may vary. Please contact the practice for current availability.
Payments Accepted
Cash, Check, Credit Cards, In Office Finance
Insurance Accepted
Arkansas Blue Cross Blue Shield
Cigna
Aetna
Humana
United Healthcare
Ambetter
Medical Staff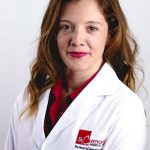 Eudy Bosley, M.D.
Eudy Bosley, M.D.
View Bio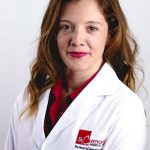 Eudy Bosley, M.D.
Eudy Bosley, M.D.
Education
Dr. Bosley earned her medical degree from University of Oklahoma Health Sciences Center – College of Medicine in 2015, and completed her psychiatry residency at the University of Oklahoma at Tulsa, where she served as Chief Resident. She is board-certified in psychiatry and has worked as a psychiatrist for the Oklahoma Department of Health and the Tulsa Center for Behavioral Health since 2016. Dr. Bosley is currently seeing NeuroStar TMS patients at St. Bernards Behavioral Health, located at 2712 E. Johnson Avenue in Jonesboro.
Associations